In this episode of Content Logistics, Camille Trent dives into the world of research content. She outlines five key strategies to leverage research for content creation.
Firstly, she discusses the value of Roundup research. It's a level-one strategy but can provide valuable insights and hooks for your product story. Secondly, she explores the classic industry report, emphasizing the importance of mixing quantitative and qualitative data.
In the third strategy, Camille introduces the concept of community-led research reports. She emphasizes the importance of unbiased data and the role of surveys in gathering this data. The fourth strategy is a twist on the third – replacing surveys with quizzes to gamify the process and increase engagement.
Finally, she discusses product-led research, using your product data to create compelling content. Camille encourages listeners to share their thoughts on these strategies and their experiences with research content. This episode is a must-listen for anyone looking to enhance their content strategy with research.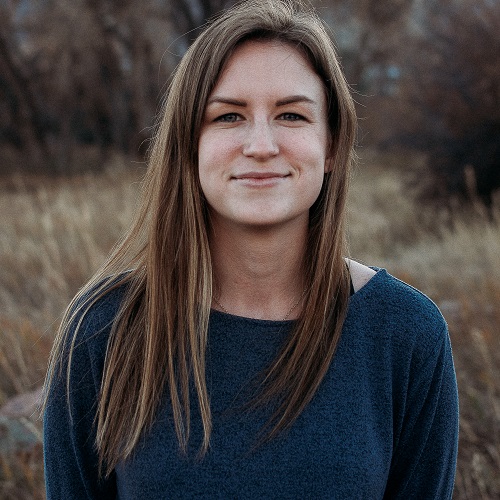 Name: Camille Trent
What they do: Director of Content & Community at PeerSignal
Company: PeerSignal & Keyplay
Noteworthy: Camille is a content strategist with experience working in startups, as a lone wolf, and in an agency.
The Power of Roundup Research
Camille discusses the concept of Roundup Research as a basic level of research content. While she admits it's more curation than research, she highlights its value. Roundup Research involves gathering existing information and packaging it in a unique and appealing way. This strategy can be highly competitive but, if done well, can help a company rise to the top in searches and gain recognition for delivering valuable insights.
The Role of Surveys and Quizzes in Research
Camille emphasizes the importance of surveys and quizzes in research content. She suggests that these tools can be used to gather primary research that a company can own. She introduces the idea of gamifying the process by replacing surveys with quizzes to increase engagement. She also discusses the concept of community-led research reports, where the community's input is used to create the report.
The Advantage of Product-Led Research
The most premium content, according to Camille, comes from product-led research. This involves using your product data to create content. This type of research is unique to your company and cannot be replicated by competitors. It requires an investment in a data team or content specifically, but it can provide a huge advantage for your content team, product team, and even customer marketing. It's a strategy that feeds all parts of marketing and sales.
The Importance of Staying in Your Lane
Camille emphasizes the importance of staying within your niche when curating content. She suggests that the stats and insights you choose to share should align with the narrative of your product. This approach helps sales enablement and social media engagement and solidifies the product's narrative.
"The story that you're trying to tell with your product. So, as long as you stay in your lane in that way, where let's say, a sales email tool, then you're probably gonna wanna prioritize the best stats around sales emails, and maybe you play a little bit in the sales enablement category, maybe even like ABM or something. There's like a ba a bajillion different sales tech categories. And so I've seen different brands try and capture all of them, but it needs to relate with what you do best."
The Role of Internal Experts
Camille discusses the role of internal experts in the content creation process. She suggests that these experts can provide valuable commentary that aligns with the company's worldview. She also highlights the importance of working backward from your market theory to ask the right questions.
"You probably have someone who is considered an industry expert on your team. Otherwise, why did you build the product that you did? Someone was passionate about it. Someone saw the need in the market."
The Challenge of Survey Engagement
Camille acknowledges the challenge of getting people to engage with surveys. She suggests gamifying the process by replacing surveys with quizzes. She also discusses the importance of packaging and how it can make the process more enjoyable for the participants.
"People ultimately do not like taking surveys and get asked a ton, and there's a reason that now we have to bribe people with gift cards and things like that to take surveys in the first place. And so I think what a few smart companies understand or start to understand is what people do love is quizzes."
The Value of Product-Led Research
Camille discusses the value of product-led research. She suggests that this type of research, which involves using your product data, can set your company apart from competitors. She also highlights how this strategy can benefit not only the content team but also the product and customer marketing teams.
"They're able to take their product data, analyze it, pull out some of the insights, and then be seen as the industry experts in their field because of that. So that's the most premium content you can get because not only is the research something you conducted, something that no one else has access to. But other people can survey that same cohort of people. Your competitors have ways of running those same plays of a research report or quiz. And maybe they'll even be able to put together a similar community, but no one else can probably replicate your product data and be able to set your product up in a way where you can be tracking and pulling like the right data from it."