​​In the latest episode of On Camera On Brand, host Rob Ruscher sits down with Rachel Cossar, the dynamic CEO and co-founder of Virtual Sapiens. Rachel dives into the pivotal role of body language in video communication, emphasizing its unique position as the sole digital channel where nonverbal cues significantly shape perceptions.
Transitioning from her intriguing background as a professional ballet dancer, Rachel shares her journey into the tech marketing realm. She highlights the consistent theme of communication, particularly nonverbal, that has threaded her career from ballet stages to tech boardrooms. Her experiences led her to recognize the challenges and opportunities of video communication, especially during the pandemic era.
Virtual Sapiens, Rachel's brainchild, emerges as a solution to these challenges. Using AI and computer vision, the platform assists professionals in refining their video presence, focusing on the often overlooked nonverbal visual aspects. This episode offers a deep dive into the nuances of effective video communication in today's digital age.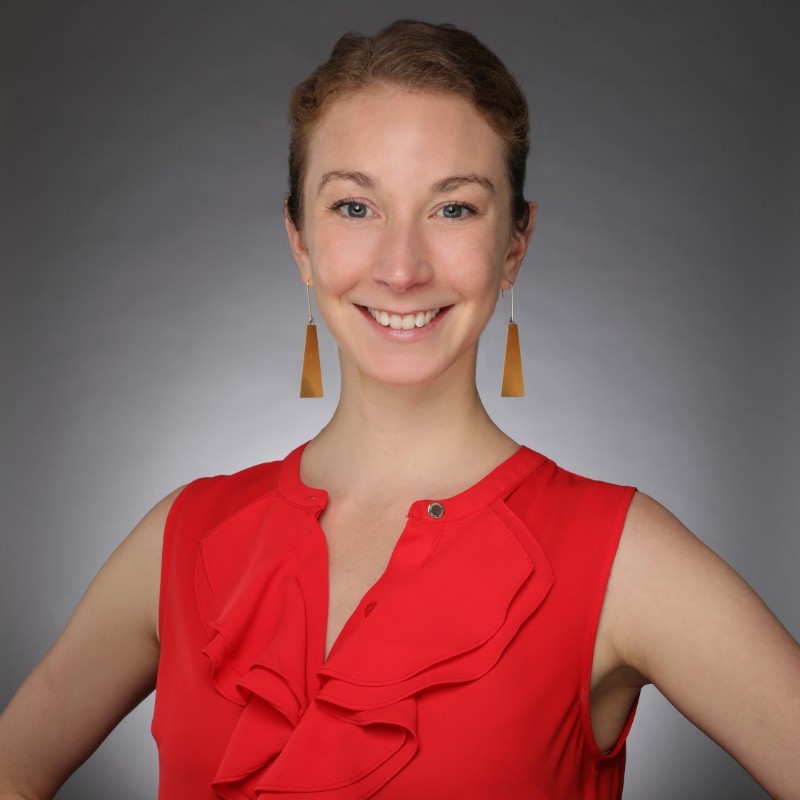 Name: Rachel Cossar
What he does: Co-Founder/CEO
Company: Virtual Sapiens
Noteworthy: Rachel Cossar: From professional ballet dancer to CEO of Virtual Sapiens.
The Unique Power of Video Communication
Rachel emphasizes the unparalleled significance of video as a communication medium. Unlike other digital channels, video uniquely allows for body language to convey messages, making it a potent tool for personal and professional interactions. While this presents challenges, such as the limited "playground" or frame people see, it also offers vast opportunities. By controlling what's visible, individuals can harness nonverbal cues to their advantage, making video communication both an art and a science. In an era where digital interactions dominate, understanding and mastering this medium becomes crucial.
Rachel's Journey: Ballet to Tech Entrepreneurship
Rachel's transition from a professional ballet dancer to the tech world might seem unconventional at first glance. However, she identifies a consistent theme: communication. As a dancer, her world revolved around nonverbal expression. This foundation in nonverbal communication became invaluable when she ventured into tech marketing and later founded Virtual Sapiens. Her unique perspective allowed her to notice inefficiencies in communication, leading her to develop coaching techniques that eventually evolved into a tech solution.
Virtual Sapiens: Revolutionizing Video Presence with AI
Virtual Sapiens, co-founded by Rachel, stands out as a pioneering platform leveraging AI and computer vision to enhance video presence. Initially focusing on nonverbal visual aspects, the platform offers tools to assess and improve one's video communication. Rachel recognized the need for such a tool during her coaching sessions, where she found herself repeating advice. With the pandemic making video communication ubiquitous, Virtual Sapiens offers a timely solution, ensuring professionals can effectively convey their messages and intentions in a digital world.
The Impact of Body Language in Video Communication
Rachel underscores the profound influence of body language in video communication. She points out that video is the only digital medium where body language can convey so much, making it a powerful tool for conveying messages. The limited frame or "playground" that video offers can be both a challenge and an opportunity. By controlling what's visible, individuals can effectively harness nonverbal cues.
"Video is really the only digital channel of communication where body language and those choices speak volumes. Like you think about the playground that people see of you and it's limited."
Rachel's Evolution from Ballet to Tech
Rachel's transition from ballet to the tech world is highlighted. She speaks about the common thread of communication that has been present throughout her journey. As a dancer, her entire world revolved around nonverbal expression, which later played a pivotal role in her tech endeavors.
"So as a dancer, your whole world in life is oriented around the nonverbal aspects of expression. […] And when I left the ballet in 2016 and started working in more of a relationship-driven role at Harvard and fundraising, I noticed I had this sensibility both in terms of the way I showed up, but also in things that I would notice."
The Genesis of Virtual Sapiens
Rachel dives into the inception of Virtual Sapiens, explaining how her coaching experiences during the pandemic led to the idea. She noticed repetitive patterns in her coaching sessions and saw an opportunity to leverage AI for more efficient feedback.
"And not only am I repeating myself, but the reinforcement that needs to go hand in hand with what I'm saying so that we can actually start to rewire some of these habits, because so much of this feels unnatural for people."
The Importance of "Showing Up" Professionally
The conversation touches on the significance of presenting oneself professionally, especially in video calls. Rob and Rachel discuss how attire and demeanor can impact perceptions and the importance of being prepared and focused during virtual interactions.
"I think a number of things have carried over for me professionally. The preparation that goes into the moments before a performance. Very similar in feeling to the moments before an important presentation or an important sales call."