In the latest episode of Direct with Corrina & Taylor, the hosts dive into the dynamic world of TikTok with guest Chris Lazo from HG Insights. Chris shares his transition from YouTube to TikTok, emphasizing the unique opportunities the latter platform offers, especially its ability to reach new audiences with concise, impactful content.
The conversation touches on the challenges of content creation, with Chris highlighting the importance of narrative and storytelling. He notes that TikTok's shorter format pushes creators to be more precise, ensuring that every second counts. This approach contrasts with platforms like YouTube, where longer-form content is more prevalent.
Lastly, Chris, Corrina, and Taylor discuss the potential of TikTok in the realm of B2B marketing. Chris's insights underscore the platform's untapped potential, suggesting that it could be a game-changer for businesses willing to adapt and innovate.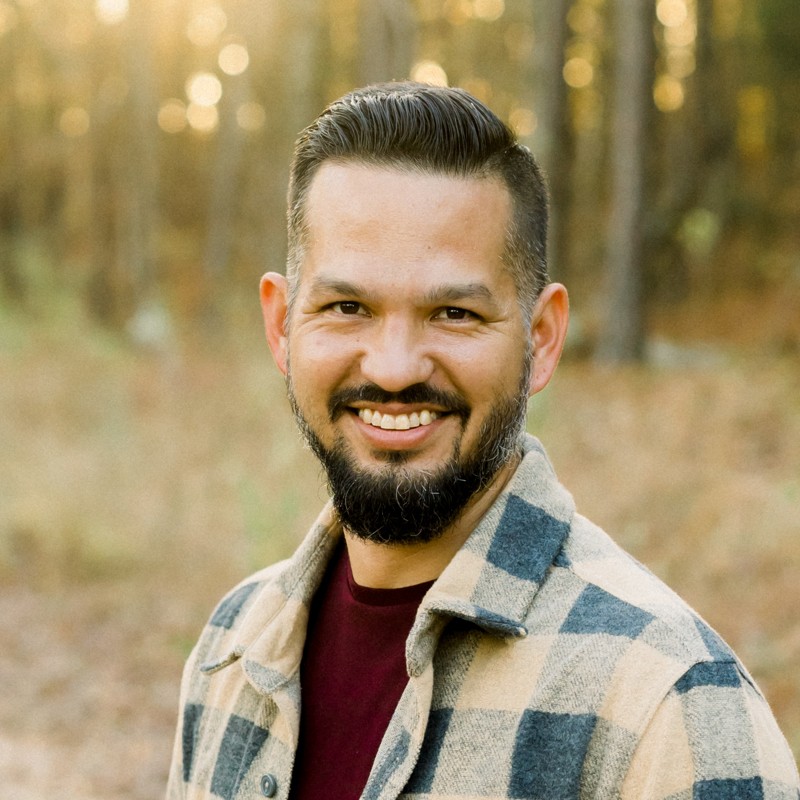 Name: Chris Lazo
What he does: Senior Manager of Demand Generation
Company: HG Insights
Noteworthy:
Chris Lazo: Senior Manager at HG Insights, avid powerlifter, and TikTok enthusiast.
The Unique Outreach Power of TikTok
Chris Lazo highlights the distinct nature of TikTok as an outreach platform, setting it apart from others like LinkedIn, Twitter, and Instagram. While the latter platforms are more community and nurture-oriented, TikTok functions similarly to search engine optimization platforms like YouTube or Google. Its algorithm is designed to introduce users to new audiences rather than just maintaining existing connections. This positions TikTok as a potent tool for businesses aiming to expand their reach and tap into fresh demographics.
Transitioning from YouTube to TikTok: A Creator's Perspective
Chris shares his journey from creating content on YouTube to exploring the uncharted waters of TikTok. He notes that while YouTube favored long-form content, TikTok's initial appeal was its embrace of short, even "sloppy" content. This allowed creators to produce quick, impactful messages without the need for high production values. However, as TikTok evolves, it's gravitating towards slightly longer content, pushing creators to tighten their narratives and deliver compelling stories in a concise format.
The Emotional Tone in Content Creation
Chris observes the emotional tone of healthcare videos, which often lean heavily on emotional weight. Recognizing the saturation of such content, he saw an opportunity to introduce joy and delight into the mix. By shifting the emotional tone from heavy to lighthearted, Chris and his team were able to create content that resonated differently with audiences, offering a refreshing change from the norm. This approach underscores the importance of understanding audience sentiment and adapting content strategies accordingly.
Introduction to Chris Lazo and His Role
The episode kicks off with an introduction to Chris Lazo, highlighting his role at HG Insights and some personal tidbits. Chris's multifaceted personality shines through, balancing his professional life with personal interests like powerlifting and spending time with his family.
"Chris is the Senior Manager of Demand Generation at HG Insights, leading the strategy, management, and execution of their primary pipeline activities for high intent leads. A self-proclaimed sender of way too many Slack message GIFs… he balances his rapid descent into suburban lawn care by powerlifting, reading, TikTok, hanging out with his family, and his Labradoodle Coco." – Taylor
The Magic Wand Question
A recurring segment in the podcast, the "magic wand question" prompts guests to reflect on what they'd change about their career or life. Chris's answer provides insight into his passion for learning and the desire to have started his knowledge journey earlier.
"I think if I had one thing to change, it would be this… I think if I had a magic wand, I was 20, because. If I knew when I was 20, 18, 25, some of the things I know now, I think that would have been awesome."
The Drive to Create Content
Chris dives into his motivation to create content, discussing the challenges he faced in a company where content creation channels were limited. His journey began with YouTube and eventually led him to explore the untapped potential of TikTok.
"I remember having this moment where I was, I came in here to create and the only channels I have to do that are email and paid ads… I was like, I get one chance a week to send content that we want to create. And so it started off as a distribution opportunity."
The Emotional Landscape of Healthcare Content
Chris observes the prevailing emotional tone in healthcare content, which often leans heavily on emotional weight. He identifies an opportunity to introduce a different emotional tone, aiming for content that offers joy and delight.
"If you think of healthcare, like a typical video in healthcare… Do you or your loved ones have a terminal illness? Call your pharmacist today. It's just heavy. If I could pinpoint. The emotional tone on the spectrum, it was all just very heavy."