In this episode of Content Head, Joe Michalowski dives deep into the world of content strategy. He emphasizes the importance of understanding what truly works for your audience and business. Webinars, for instance, have proven effective for many, but it's crucial to find the overlap between what works for you and your customer.
Joe touches on the concept of Wabi-sabi, urging listeners to find their unique advantage. He also references the "Ron Swanson theory" from Parks and Recreation: it's better to excel in one area than to spread oneself too thin. The key is to focus and be consistent. Lastly, Joe underscores the significance of building a strategy around value and objectives, not just tactics. It's about delivering expert-driven content that resonates with your target audience.
Remember, while many strategies can work, it's essential to find what aligns with your brand's mission and values. Stick to it, be patient, and results will follow.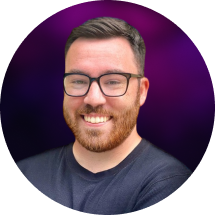 Name: Joe Michalowski
What he does: Director of Content
Company: Mosaic
The Power of Webinars
Webinars remain a potent tool in the content arsenal. Joe highlights an instance where amidst a brainstorming session, they put up a simple sticky note that read, "Webinars work." Despite the plethora of ungated content and the rise of other mediums like podcasts, webinars have shown consistent engagement. However, the key is to identify if webinars align with your audience's preferences and your brand's objectives. It's not about following the trend but understanding what genuinely resonates with your target demographic.
Embrace the Ron Swanson Theory
Drawing inspiration from the beloved character Ron Swanson from Parks and Recreation, Joe emphasizes the importance of mastering one thing rather than juggling multiple tasks half-heartedly. Especially for teams with limited resources, it's more effective to dominate one channel or format. Whether it's webinars, podcasts, or SEO, the focus should be on delivering exceptional content consistently in that chosen medium.
Strategy Over Tactics
A common pitfall in content strategy is prioritizing tactics over the overarching strategy. Joe stresses that publishing a set number of articles or focusing solely on SEO doesn't define a strategy. Instead, the strategy should revolve around how you differentiate, deliver value to your audience, and achieve your objectives. For instance, if the mission is to be the go-to resource for a specific audience, the tactics should align with that mission, ensuring the content is expert-driven and resonates with the target group.