In this episode of Content Head, host Joe Michalowski dives into the world of lean content teams in the B2B SaaS industry. He explores the transition from "candy bar content" to a more robust content engine, drawing from his experiences at Mosaic.
Joe shares Mosaic's unique approach to content strategy. With limited resources, they focused on interview-based thought leadership content. Their secret weapon? Access to the CFO Advisory Board, a group of industry leaders from companies like Zendesk and Dropbox.
This access was leveraged to create compelling content for Mosaic's brand-new website. It's a testament to the power of strategic content creation, even when resources are scarce. Tune in to learn more about how to maximize your content strategy, no matter the size of your team.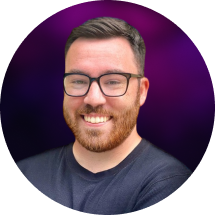 Name: Joe Michalowski
What they do: Director of Content
Company: Mosaic
The Shift from Candy Bar Content to a Robust Content Engine
In the early days of Mosaic, the content strategy revolved around creating what Joe refers to as "candy bar content" – content that provides instant gratification but lacks long-term value. This approach involved conducting interviews with industry leaders and creating narrative-driven articles. However, this strategy proved unsustainable due to the massive upfront effort required and the lack of a sustainable content engine.
The Challenges of Relying on Big Names for Content Distribution
Mosaic initially assumed that featuring big names from companies like Dropbox and Zendesk would automatically attract a large audience. However, this assumption proved to be misguided. Despite the high-quality content, the lack of name recognition among their target audience and the absence of a pre-existing audience resulted in a misalignment in content distribution.
The Importance of a Content Catalyst and Subject Matter Expertise
Joe emphasizes the need for a "content catalyst" – a foundational piece of content that can be repurposed into various forms. For him, this catalyst was the Role Forward podcast. He also stresses the importance of subject matter expertise in differentiating content. Building a library of expert insights allows for the creation of valuable content over time, providing a sustainable content engine.