In this episode of Taking the Lead, listen to a high-impact conversation between Christina Brady and Ravi Rajani, the host of The Influential Communicator.
Christina's insights on sales leadership are both refreshing and actionable. She emphasizes the importance of proactive coaching, highlighting its pivotal role in sales team success. Christina's straightforward approach is clear: sales leaders must actively engage with their teams, fostering an environment of continuous learning and growth.

The episode also explores the evolving landscape of sales technologies and how they're reshaping the sales process. Christina's emphasis on adaptability and data-driven decision-making offers a practical guide for sales professionals striving to stay ahead in this fast-paced industry. This episode of Taking the Lead is a must-listen for anyone looking to elevate their sales leadership skills and drive results in today's competitive marketplace.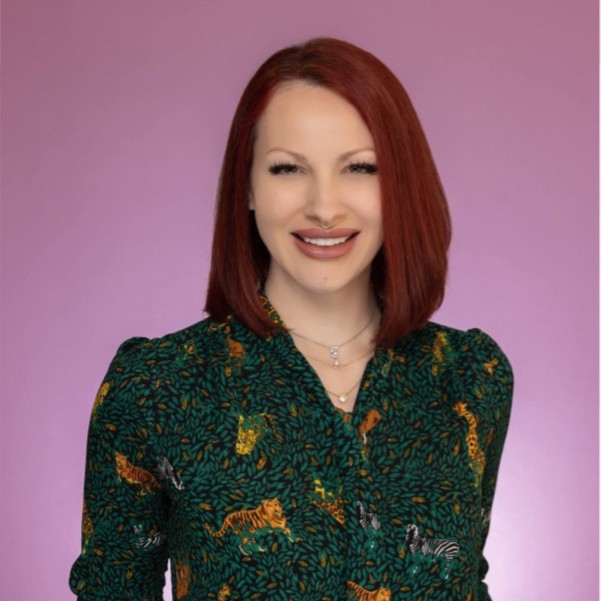 Name: Christina Brady
What she does: SVP of Sales
Company: Spekitt
Noteworthy: Sales leader, advocates proactive coaching and data-driven strategies
Spotting a Toxic Sales Leader
Christina Brady delves into the topic of identifying toxic sales leadership. She emphasizes the importance of recognizing signs that may indicate a harmful work environment. Such environments can lead to self-doubt, impacting both personal and professional lives. Recognizing these signs early can help individuals navigate and address potential issues.
The Power of Feedback and Perception
Christina highlights the significance of feedback and how it's perceived. She mentions that while one's intent might be genuine, the way it's received can differ. The way leaders present their feedback, from their words to their body language, can influence how it's interpreted. It's essential to ensure that feedback is constructive and fosters growth.
Tracking Moments of Distrust
For those early in their sales career, Christina advises keeping a record of moments that feel off or cause discomfort. By jotting down these instances and identifying recurring themes, individuals can discern patterns. Recognizing these patterns can help in addressing underlying issues, ensuring a healthier work environment.
The Struggle of Early Sales Experiences
Ravi Rajani reflects on the challenges faced when entering the world of sales. He discusses the misconception that everyone in the industry has the best intentions for newcomers. This part of the conversation sheds light on the reality of the sales environment and the importance of discerning genuine intentions.
"Christina, there was one thing I remember I struggled with when I first entered the world of sales, which was the belief that everybody wants me to win and everybody wants the best for me."
The Importance of Using One's Voice
Christina Brady emphasizes the significance of using one's voice, especially when feeling unheard or invalidated. She discusses the challenges of speaking up in a work environment where individuals feel their voice doesn't matter or their ideas are taken credit for by others.
"So you feel unseen, you feel unheard, you feel unvalidated. And yet in those moments, you armor up and you say, 'But I still have my voice and I'm going to use it.'"
Psychological Safety and Fear in the Workplace
The conversation shifts to the topic of psychological safety in the workplace. Christina describes the consequences of not feeling safe, leading to an environment of fear. She highlights the importance of recognizing and addressing these feelings to foster a positive work culture.
"So when you wind up getting into the fear environment, that is the point where there's probably no point of return, even for the individual."
The Essence of Spekit's Mission
Christina Brady elaborates on the core mission of Spekit, the company where she serves as the SVP of Sales. She passionately describes how Spekit aims to maximize every minute at work, allowing individuals to make the most of their personal lives. This mission resonates deeply with her, given her personal journey and experiences.
"The reason I am working there is because our mission is to maximize every minute at work. Allowing you to maximize every minute of your life, which if you heard my story, it's like, [I] couldn't be more behind that mission."