In this episode of Content Head, Joe Michalowski dives deep into the pitfalls of clichéd content hooks and the importance of genuine engagement. Drawing from his college experiences, Joe highlights the frequent use of broad and uninspiring introductions in both academic papers and the content marketing world. He critiques the overreliance on SEO, which often results in "commodity content" that lacks depth and unique insights.
Joe emphasizes the need to resonate with the audience, referencing an impactful sales pitch by Drift as a prime example. The pitch effectively utilized imagery and a concise message to connect with its target audience, setting it apart from generic content.
Concluding the episode, Joe shares three key strategies for crafting compelling content hooks: understanding the audience, weaving in personal experiences, and ensuring a seamless transition from the hook to the article's main thesis. He advocates for simplicity in content, tailored to the audience's expertise level.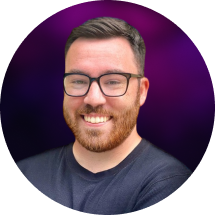 Name: Joe Michalowski
What he does: Director of Content
Company: Mosaic
The Dangers of Overused Content Hooks
Joe Michalowski humorously addresses the clichéd introductions that plague the content marketing world. Drawing parallels between academic writing and content creation, he points out the frequent use of broad and generic hooks that fail to engage readers. Such intros, often driven by a blind emphasis on SEO, lead to "commodity content" that merely scratches the surface without offering unique insights. Joe stresses the need to move beyond these overused hooks to create content that genuinely resonates with the audience.
The Power of Personal Experience in Content
Personal stories and experiences can elevate content, making it more relatable and unique. Joe underscores the significance of weaving in personal narratives to differentiate content from the generic information available online. He references Drift's impactful sales pitch, which effectively used imagery and a concise message to connect with its audience. By incorporating personal experiences, content creators can foster a deeper connection with their readers and stand out in a saturated market.
Crafting Effective Content: From Hook to Thesis
An engaging hook is just the beginning; it must seamlessly lead to the main argument or point of view of the article. Joe dives into the art of structuring content, emphasizing the need to connect the introduction to the article's thesis. He shares three key strategies: understanding the specific pain points of the audience, incorporating personal experiences, and ensuring a smooth transition from the hook to the main content. By adhering to these principles, content creators can ensure a cohesive and compelling narrative that keeps readers engaged from start to finish.