Podcasts featuring the world's leading B2B marketers
Marketers are constantly under pressure to deliver. And it's hard to keep up with changes in the industry while focusing on driving revenue. So that's why we've built a collection of shows – all designed to help you grow personally and professionally.
The Anonymous Marketer is a podcast where we tackle the biggest questions from the B2B marketing community. But instead of bringing on guests for a quick chat, every question comes from an anonymous source. These are the questions B2B marketers have, but are afraid to ask.
Hosted by Justin Brown, Tristan Pelligrino, and Ben Decowski
The Recorded Content podcast is for small, scrappy marketing teams who are looking to launch & grow a successful B2B podcast. In each episode, we provide stories on how to overcome the challenges of launching, running and growing a show. We tackle issues with technology, content marketing, distribution and more. We help you become a B2B podcasting hero with an amazing show.
Content Logistics is a podcast for B2B marketers looking to build a content engine that drives revenue. Camille Trent interviews the marketers behind the best content marketing flywheels to uncover the tactical aspects of content production — from first draft to first customer. This podcast teaches everything from developing a sound content strategy to drafting, optimizing and distributing that content to grow your audience. Ultimately, Content Logistics helps marketers understand how to become the best content creators and distributors within their own organization.
Hosted by Christina Brady
Taking the Lead is a podcast for B2B Tech professionals, leaders, and executives who are looking to learn and be inspired. In each episode, Christina Brady interviews one of the top female icons who are at the forefront of revenue teams. Through highlighting their unique stories, journey, wins, and challenges, Taking the Lead helps tech professionals understand the industry, trends, and how to navigate the B2B Tech landscape.
On Camera On Brand is a podcast for professionals who want to look good on camera, but don't have the time or expertise to get their equipment, lighting and environment setup properly. In each episode, Rob Ruscher uncovers how professionals can get the most from their home or office setups and illustrates how you can look your best while on camera. After all, if you invest the time to share your stories on camera, you should be on brand.
Hosted by Corrina Owens & Taylor Young
Direct with Corrina & Taylor is a podcast for go-to-market professionals who want to see how work really gets done. In each episode, Corrina & Taylor capture stories from individual contributors on go-to-market teams. These are the people who roll up their sleeves & make campaigns happen. Ultimately, the stories & experiences shared by guests will help inspire your next project and unlock the next step in your career.
Hosted by Joe Michalowski
Content Head is a podcast for B2B marketing professionals on small teams, or at early-stage startups, who want to learn how to create a foundation of world-class content for their organizations. In each episode, Joe Michalowski shares his own experiences as a solo content marketer and pinpoints what it takes to get more done with less. Joe discusses bite-sized topics and provides both tactical and strategic ways to approach your own content strategy. Ultimately, the lessons learned will help you understand how to prioritize and optimize your team's investments in content.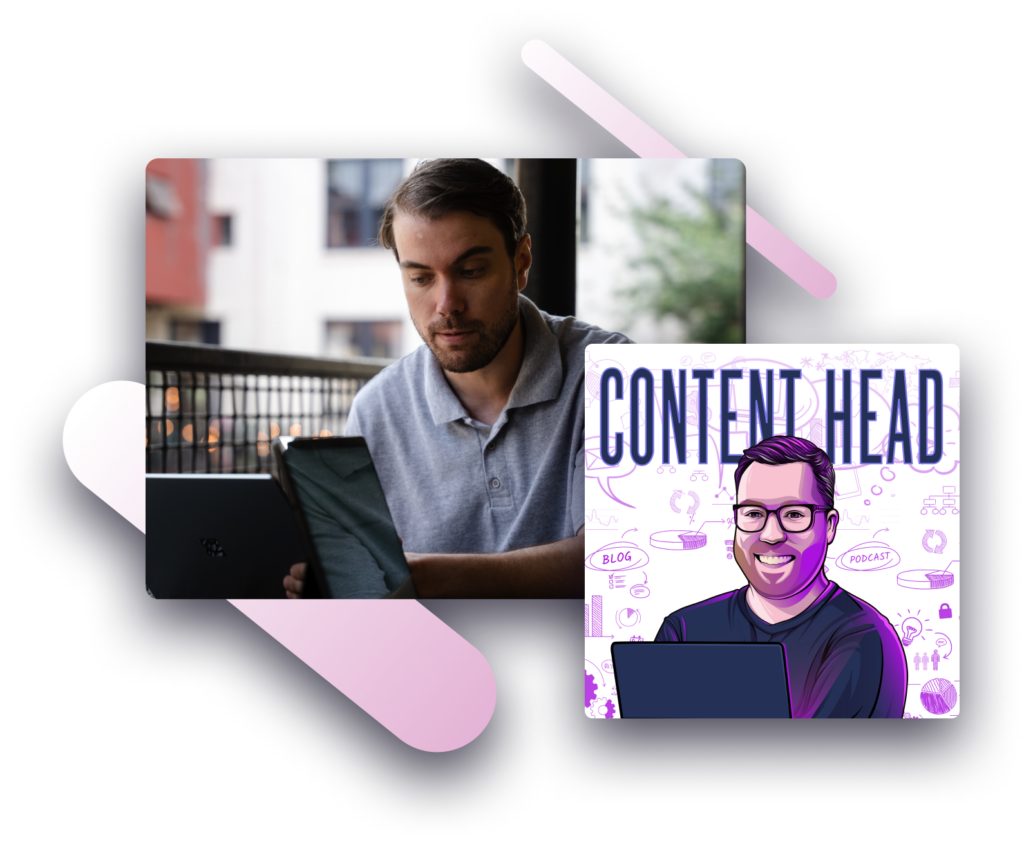 Articles. Podcasts. Videos.
Sign up for our newsletter
Marketers in Demand is here to help B2B marketers grow and learn. Our newsletter includes a collection of insights and experiences from marketing professionals who do the work. We handpick the best content from our website, featuring articles, podcasts, and videos. Our goal is simple: To offer practical, up-to-date knowledge to our readers.
Each issue of our newsletter blends fresh ideas and proven strategies. We cover the latest trends and share hands-on advice. We also bring you interviews with marketing leaders, right from the heart of the industry. These are real people, with real experiences to share.